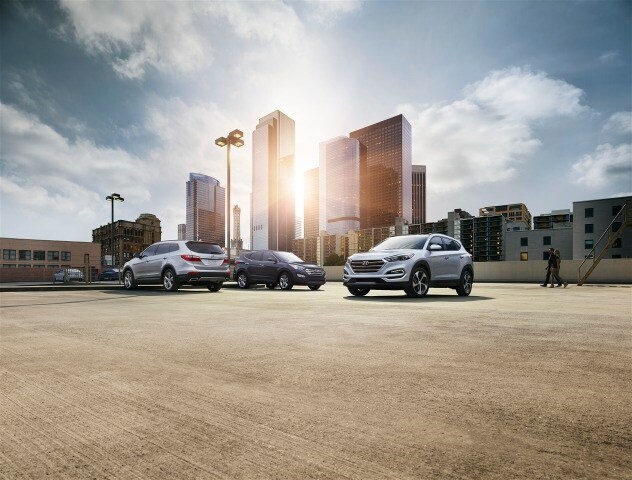 Discover the New Hyundai Lineup at Ricart Hyundai
Get an Inside Look at What this Year's Lineup Has to Offer
When it comes to shopping for new cars in Groveport, the current Hyundai lineup has quite a lot to offer. With models ranging from sophisticated sedans such as the Hyundai Sonata to spacious SUVs like the Hyundai Tucson, you'll certainly enjoy the luxury of choice when shopping Hyundai's comprehensive lineup of quality sedans, SUVs and hybrid models.
Of course, that's not all you'll enjoy when you opt for a new Hyundai. From aerodynamic body styles that provide the ultimate in fuel efficiency to safety-centric features like Hyundai BlueLink, you'll be sure to enjoy a vehicle that's truly a class above when you opt for a new Hyundai. Not to mention, backed by America's Best Warranty, opting for a new Hyundai makes for a rather confidence inspiring decision.
To learn more about the current Hyundai lineup and all that it has to offer new car shoppers in Columbus, Groveport, Lancaster and Heath, take a moment to read on below...